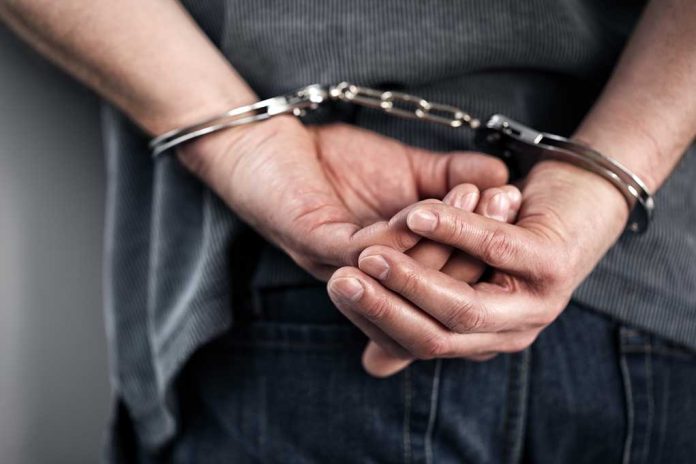 (ReliableNews.org) – On the evening of May 22, US Secret Service spokesperson Anthony Guglielmi released a statement saying a collision happened in front of the White House at LaFayette Square. A person in a U-Haul truck drove into the security barriers on the north side at 16th Street. There were no injuries, but the driver was detained at the scene.
The next day, the National Park Service announced that authorities arrested 19-year-old Sai Varshith Kandula and charged him with multiple crimes, including reckless operation of a motor vehicle, assault with a dangerous weapon, threatening to kill, kidnap, or inflict harm on a president, vice president, or their families, trespassing, and destruction of federal property.
Police reportedly found a Nazi flag in a "black backpack [the suspect] was carrying." Authorities didn't find any weapons in the vehicle, but the suspect, who hails from Chesterfield, Missouri, allegedly told police he would "kill the president…and would hurt anyone" who tried to stop him.
In court documents referenced by People, Kandula told Secret Service agents during his interview that he flew to Washington, DC, with plans of entering the White House and seizing the power of the country. The suspect reportedly said he admired Adolf Hitler and the Nazi party, saying they have a "great history." A police official told NBC News that there was no "place for a Nazi flag" or the threats he made at the scene.
A spokesperson for Marquette Senior High School in Missouri confirmed to Newsweek that Kandula graduated in 2022. The source referenced his LinkedIn page, which states he was looking for a career in data analytics and doesn't have job experience. Little else is known about him at this time.
White House Press Secretary Karine Jean-Pierre confirmed President Joe Biden was briefed on the situation and he was glad "no one was injured." She also stated the US leader was inside the White House at the time of the incident.
Copyright 2023, ReliableNews.org