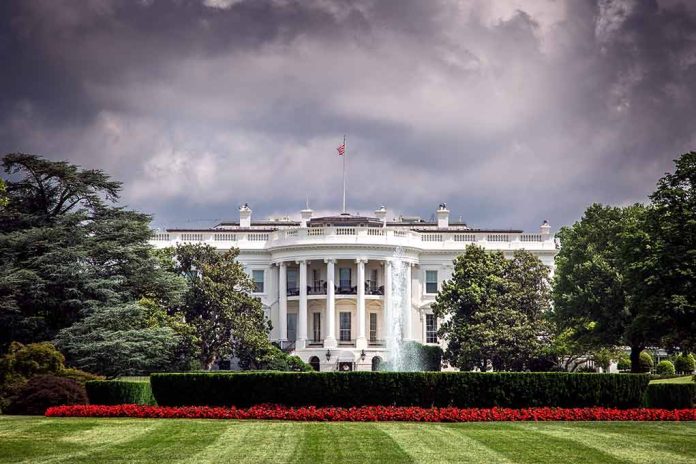 (ReliableNews.org) – The Secret Service discovered cocaine in a storage area at the White House over the weekend before Independence Day. Former President Donald Trump accused President Joe Biden and his son, Hunter Biden, of owning the drugs. When a reporter asked the deputy press secretary about the allegations being leveled by the POTUS' likely opponent in the 2024 race, he cited the Hatch Act as a reason not to answer.
On Thursday, July 6, a reporter cited the allegations made by Trump and asked Deputy Press Secretary Andrew Bates if he was willing to deny the claims that the small bag of cocaine found at the White House belonged to the president or his son. The official responded that he couldn't answer that question because he had "to be careful about the Hatch Act." He goes on to say that he noticed there was "increasing frustration" coming from the Trump team, and he thought it might be rooted in the differences between their records.
On claims "the cocaine found in the White House had belonged to either the president or his son. Are you willing to say that that's not the case?"

Mid-level Biden staffer Andrew Bates: "I don't have a response to that because we have to be careful about the Hatch Act" pic.twitter.com/zuM30v5Fli

— RNC Research (@RNCResearch) July 6, 2023
The Hatch Act prohibits government officials from engaging in political activities while acting in their official capacity. For example, if Bates attacked the president's political rival during a presidential campaign, that could be considered a violation of the law. Of course, all the deputy press secretary had to say was "yes" or "no."
Former White House Press Secretary Kayleigh McEnany said the cocaine almost certainly didn't belong to the Bidens because they'd been gone for days when it was discovered. However, she called Bates' answer to the question the "single worst answer" she'd ever heard from a press secretary. The Biden official spoke to Mediaite and responded to McEnany by saying that he supposed he'd "just need to find the strength to carry on."
The Secret Service is investigating the origins of the cocaine. The Bidens were not in Washington, DC, when it was found; they'd left three days earlier.
Copyright 2023, ReliableNews.org