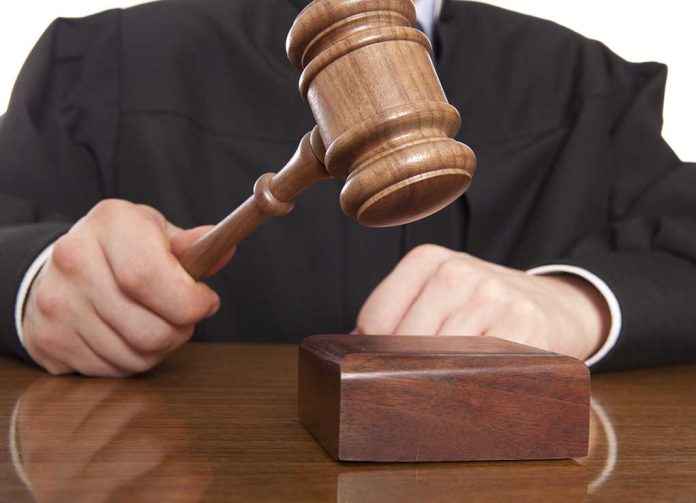 (ReliableNews.org) – In February, The Hill reported that Dominion Voting Systems filed a lawsuit against Fox News for $1.6 billion in damages. The company alleged the news station intentionally aired false information about the organization's software, caving to political and other pressures. Fox News claimed it was only covering former President Donald Trump's allegation of election fraud after the 2020 election cycle, accusing Dominion's lawyers of choosing specific sound bites to strengthen its case. Judge Eric Davis from the Delaware Superior Court is sitting on the high-profile case, but who exactly is he?
Who is Eric Davis?
Judge Davis has been on the Superior Court for more than a decade, ruling on a wide variety of cases that include assault, murder, and fraud. The New York Times reported the judge's current cases include mortgage mediation, personal injury claims, and another suit very similar to the Dominion effort. That case is about another voting technology company, Smartmatic, which is suing two other Right-wing networks — Newsmax and One America News Network (OANN).
Before his time in Superior Court, NPR stated Davis spent time as a corporate attorney. Wilmington criminal defense Attorney Joseph Hurley said if the judge were given a name at his job, it would be "Cool Hand Luke." The lawyer said Davis "never shows any emotion" while on the bench — an ideal characteristic in a judge.
The NYT reported that legal analysts gave Davis a thumbs up for his performance on the Dominion case so far. They described him as reasonable and evenhanded, even as he recently sanctioned Fox's attorneys for withholding evidence from the plaintiff's side until the last possible moment. Still, Law Professor Carl Tobias seemed confident that Davis would give an unbiased ruling based on the "merits" of the case.
What's at Stake?
The Dominion suit has been closely watched because its outcome could have a large impact on news reporting. The result will likely show how much of a shield the First Amendment offers to media organizations. Fox News already tried to argue that the First Amendment protected the network's reporting on the fraud allegations stemming from the 2020 election. Davis ruled on the matter in March, rejecting the argument. He said it was "clear that none of the statements" made by Fox about Dominion during their reporting were true.
The jury trial is set to begin on April 17, and there will be no audio or video broadcast of the case.
Copyright 2023, ReliableNews.org