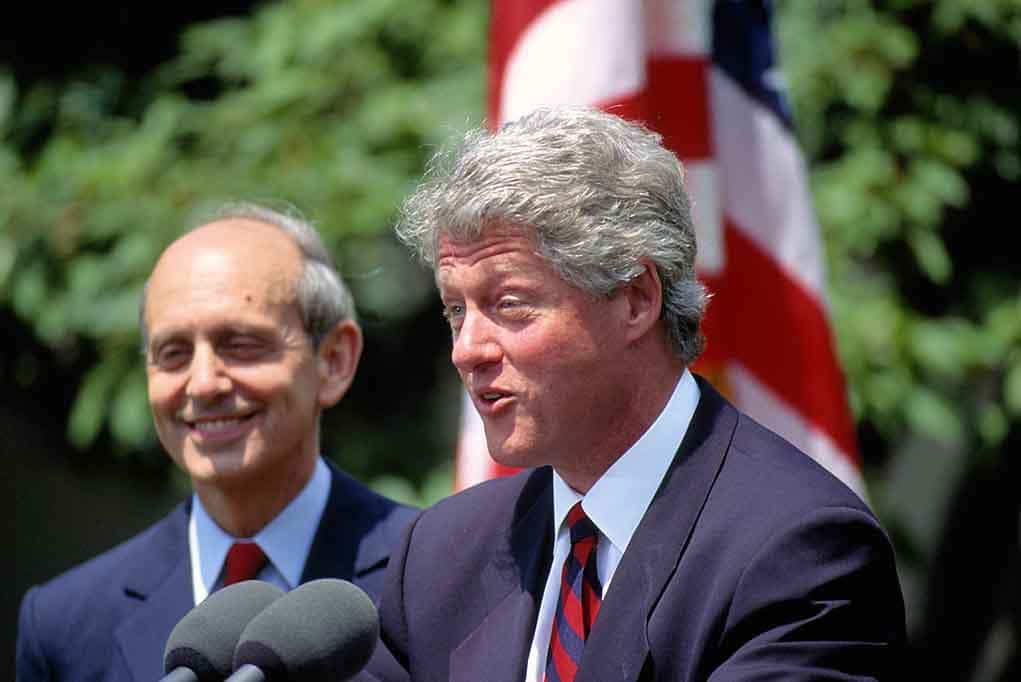 (ReliableNews.org) – Former President Bill Clinton appointed Justice Stephen Breyer to the United States Supreme Court in 1994 during his second term in office. The highly qualified lawyer attended Stanford University, the University of Oxford, and graduated from Harvard Law School earning his Juris Doctorate. Although some refer to the judge as a liberal, Harvard Law professor Richard Lazarus refers to him as more "law professor than lawyer and more pragmatist than activist."
Breyer served as an associate justice on the SCOTUS for 27 years with conservatives throughout the majority of his tenure, reportedly looking for compromise among his fellow justices on the court. Over the years, he made his mark on the Supreme Court and has since decided to retire in June.
Justice Beyer's Accomplishments and Rulings
Over the course of his long career sitting on the highest court in the land, Justice Breyer wrote at least 520 opinions on various subjects, including abortion, the death penalty, healthcare, the environment and voting rights. Apparently, some of his most notable cases were more recent. The judge wrote the majority opinion with SCOTUS rejecting a Republican version of the Affordable Care Act during former President Donald Trump's time in the White House. He also defended a Pennsylvania cheerleader's right to free speech when she used profanity off-campus in June 2021, cautioning others not to dismiss her "First Amendment protections."
One of his more controversial decisions was likely the opinion he wrote in 2000, striking down a late-term abortion ban in Nebraska. Because the law did not make any exceptions for the pregnant woman's health, he lobbied Justice Sandra Day O'Connor to help him eliminate the law.
Impact on the Court and Replacements
Professor Lazarus recently wrote about Breyer's "deep commitment to social justice," and former law clerk Brianne Gorod said the judge's "optimism and confidence" were always an important part of what he brought to his seat. While all judges on the Supreme Court contribute to the decisions in their own ways, a previous law clerk of Breyer's wrote saying the way the soon-to-retire public servant carried himself and executed his rulings may be a "greater legacy" than the opinions themselves.
President Joe Biden announced his intentions to nominate a black woman to replace Breyer on the bench. Although he reportedly won't formally announce his decision until the end of February, his top three choices are Judge Ketanji Brown Jackson, who serves on an appellate court in DC and previously clerked for Breyer, Justice Leondra Kruger of the California Supreme Court, and US District Judge J. Michelle Childs in South Carolina.
Copyright 2022, ReliableNews.org