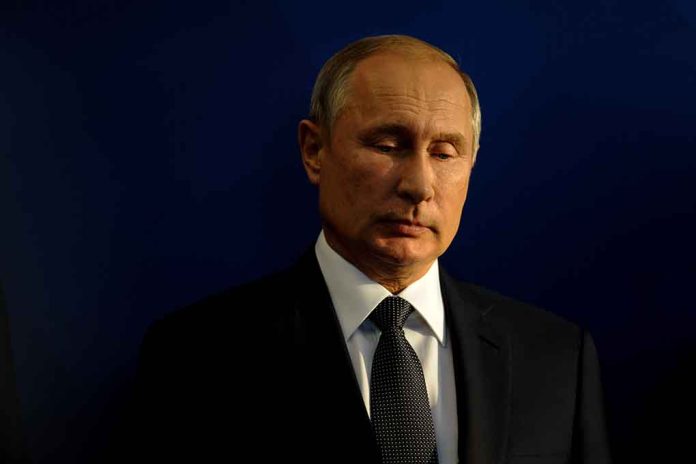 (ReliableNews.org) – On March 30, a Manhattan grand jury voted to indict former President Donald Trump on 34 felony counts of falsifying business records. The world watched as the previous US leader traveled to lower Manhattan to turn himself in for arrest, processing, and arraignment. The events were the first time in American history that a former POTUS had been charged with a crime, making the move one for the history books. Trump pleaded not guilty to the charges against him, returned to his property at Mar-a-Lago in Florida, and spoke to a crowd about his experience.
On April 5, the day after Trump's arraignment, Newsweek reported that the Kremlin refused to comment on the matter at all, which was odd, considering Russian leaders typically have no problem voicing their opinions about US topics.
The Non-Comment and Reasoning
Russian News Agency TASS reported that Russian Presidential Spokesman Dmitry Peskov declined to comment on Trump's arrest. He said Russia isn't "entitled to interfere" in the goings on of the United States in any capacity. Peskov stated the US shouldn't meddle in Russia's affairs, and the Kremlin will do the same. Russian Foreign Minister Sergey Lavrov echoed Peskov's position. When asked about Trump's arrest and indictment, the foreign minister simply said, "We don't interfere." Andrey Bystritsky, chairman of the Foundation for the Development and Support of the Valdai discussion club, told TASS the indictment was "dangerous" for the US and showed "growing friction" from within.
According to Newsweek, Professor Mark N. Katz from George Mason University suspects the reason no officials in Russia are commenting on the matter is that they want people who support Trump to return the favor and stop criticizing Russian President Vladimir Putin. Associate Professor David Silbey from Cornell University, however, had another idea. He told the news outlet that perhaps Russia wants Trump to lead the US instead of Biden, and that's why they refuse to comment on the former president's legal matters. He thinks Putin might see Trump as "weak" for not rising above the law.
Other Comments
Peskov's excuse of Russia not wanting to stick its proverbial nose into US affairs doesn't exactly align with the country's past behaviors. There have been many instances where Russian leaders have commented on events within the United States. According to Newsweek, Putin himself spoke about the Black Lives Matter protests in the summer of 2020 and the January 6 riots at the Capitol. While Katz admitted Russian leadership usually leaves the US digs to state-sponsored TV stations, propagandists within the country are more direct, speaking about the validity of the 2020 presidential election — for instance.
Copyright 2023, ReliableNews.org