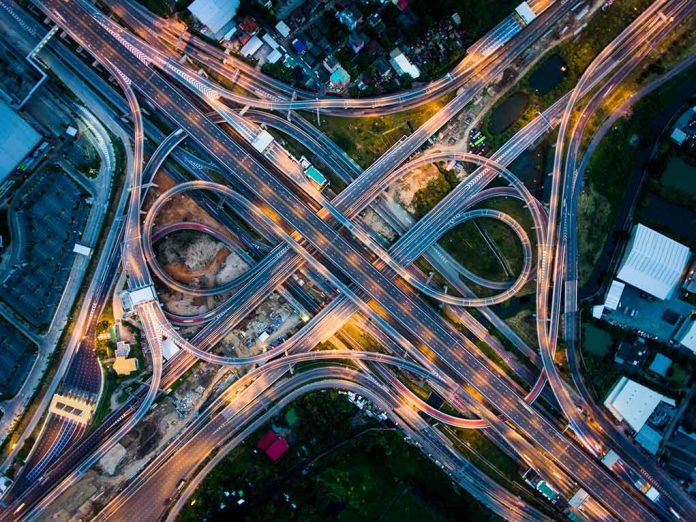 (ReliableNews.org) – One of the issues with Tesla's lithium-ion batteries is that they can cause fires that are hard to put out. That's because when the battery ruptures, it causes the cell's pressure and temperature to increase sharply, which can result in a leak of highly flammable gas. If that gas ignites, it burns fast and hot, making it hard to put out. It also releases toxic fumes. That's what a widow is now suing over.
On August 18, Jiyoung Yoon filed a lawsuit in the Southern District of New York against Tesla. She claims the car manufacturer is responsible for her husband's death. According to the lawsuit, her husband, Jyung Woo Hahn, died in a March 12, 2022, car accident. The vehicle he was in collided with a tree. He survived the initial impact, but then his 2020 Model 3 burst into flames. The batteries for Teslas span the length and width of the floor, so when they explode, the entire car is quickly engulfed.
Firefighters arrived at the scene of the accident that occurred in Rockland County, New York, on the Palisades Interstate Parkway. They poured over 1,000 gallons of water on the vehicle to extinguish the fire.
Yoon claims the Tesla her husband was driving "malfunctioned," causing it to slam into the tree. The lawsuit alleges the vehicle was "defective in its design, manufacture, and warning" and is "unreasonably dangerous for its designed and intended purposes."
The grieving widow is asking the court to award her compensation for her husband's injuries plus economic, non-economic and consequential damages. She also wants compensation for lost wages, loss of parental guidance, pain and suffering.
Yoon's lawsuit comes about a month after Rebecca Taylor and her three children sued Tesla and Gregory Shepard in Dallas County district court over her husband's death. The lawsuit alleges Mark Taylor was taking out his trash when a Tesla driven by Shepard struck him. He suffered a severe brain injury and died 18 months later. The family believes the driver was using the autopilot feature at the time of the accident and hopes to use the discovery process to prove it. They are seeking more than $1 million in damages.
Copyright 2023, ReliableNews.org