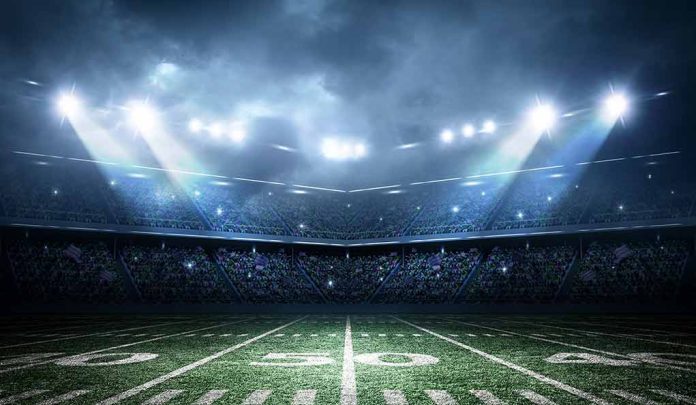 (ReliableNews.org) – Professional football player Patrick Mahomes is currently a quarterback for the Kansas City Chiefs. Drafted in 2017, the athlete recently led his team to victory in Super Bowl LVII, becoming even more of a treasure to the people of Missouri. However, his brother Jackson Mahomes is facing aggravated sexual battery charges, and it seems the alleged victim is paying a price for speaking out.
On August 2, Breitbart reported that the woman accusing Jackson Mahomes of assaulting her, Aspen Vaughn, had to close down her restaurant. She reportedly told the Kansas City Star that sales at her establishment tanked after she went public with her accusations and that vandals have damaged the restaurant building.
According to Vaughn and footage of the incident shared in May, Jackson Mahomes "forcibly kissed" the restaurant owner several times. She pushed him off, but he didn't stop. That video went viral online, and police arrested the suspect, charging him with aggravated sexual battery and detaining him in the Johnson County Detention Center. Vaughn also accused the athlete's brother of shoving one of her restaurant staff members.
Mr. Mahomes' attorney said the clip didn't tell the whole story. He claims the accused did "nothing wrong" and that an independent investigation proves his client's innocence. Meanwhile, Vaughn said she believes her "safety is…at risk." She said that is exactly why victims stay quiet. Not only does she feel people she's never met are attacking her, but she's lost her restaurant as well — maybe permanently.
According to ESPN, Jackson Mahomes attends many of his brother's football games and is very involved in celebrating the Chiefs' wins. It's unclear whether his support and large social media following are connected to the backlash against Vaughn. However, the alleged victim believes there is a connection.
If found guilty, the athlete's brother could spend up to 55 months in jail.
Copyright 2023, ReliableNews.org