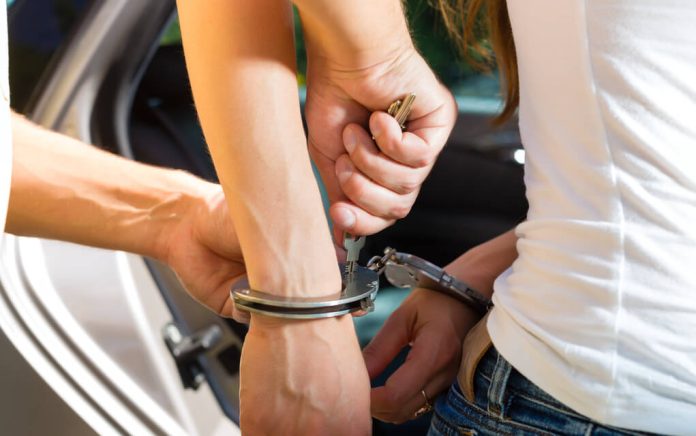 Woman Arrested After Deceased Child Found In Her Trunk
(ReliableNews.org) – On Friday, May 20, Orono police stopped a car in Mound, Minnesota, after receiving a call about someone driving a vehicle on a flat tire with the back window smashed out. What officers found was nothing short of horrific.
When police stopped the vehicle, driven by 28-year-old Julissa Thaler, they noticed a bullet hole in the backseat, a spent shotgun shell casing in the car, and blood on the driver. She was released from the scene and officers searched the vehicle. They opened the trunk and found the body of 6-year-old Eli Hart, Thaler's son, next to a shotgun.
Officers immediately raced to Thaler's apartment where they found her washing the clothes she wore that day, but she apparently didn't have time to clean her hair which had brain matter in it. An autopsy of the child revealed he'd been shot as many as nine times.
Tory Hart, the little boy's father, had allegedly been involved in a custody dispute with Thaler. The young boy had been in foster care for 11 months before recently being placed back with his mother during the custody dispute. His foster mother, Nikita Kronberg, set up a GoFundMe account for the father and said the state allowed the child to live with his biological mom despite "many red flags."
Family members have identified 6-year-old Eli Hart as the boy found dead in a car trunk near Orono Friday.

Hart is pictured here with his father, Tory Hart and Hart's fiancée Josie Josephson.

Court docs Hart's biological mother was recently awarded full custody. @WCCO #WCCO pic.twitter.com/1eU8ejJCky

— Adam Duxter (@AdamDuxter) May 21, 2022
In an interview with the Minneapolis Star Tribune, Kronberg slammed the Dakota County Child and Protective Services, saying they "failed the child big-time." Now the little boy is dead and Thaler is charged with second-degree intentional murder. She faces up to 40 years in prison if convicted.
Copyright 2022, ReliableNews.org