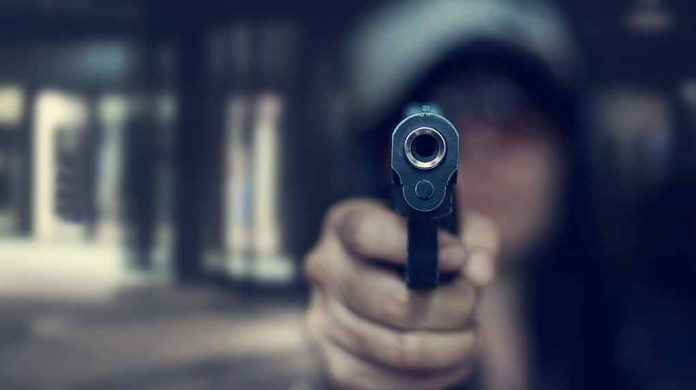 (ReliableNews.org) – In July, the Gun Violence Archive's data showed there had been 372 mass shootings in the United States so far. Eighteen of those incidents happened in Florida, revealing the state was well on its way to beating its 2022 record of 31 mass shootings. A recent incident involving a mother and her young children in Orlando could have easily been added to the list. Luckily, this time, nobody was physically hurt.
On August 21, WFTV9 reported that Janita Huckaba came out of her apartment with a gun and allegedly shot at a car before turning the weapon on a mother and her children. The Orlando mom told the news outlet that when the woman pointed the gun and started firing, she "lost it." She said she and her kids were outside setting up a memorial for someone who recently died from a shooting when Huckaba approached. The mom said she took her kids, and they ran for their lives.
Huckaba then reportedly returned to her apartment and barricaded herself with her three children. According to the arrest warrant shared by Click Orlando, the suspect stayed in her apartment for four hours before releasing her children to police. A short time afterward, authorities took Huckaba into custody.
Alex Moffitt, who also lives in the neighborhood, said he heard the commotion and went outside to see what was happening. He said the suspect had a weapon and said she had "nothing to live for." When police arrived, they reportedly set up a perimeter and evacuated everyone in the immediate area. Moffitt said police went to everyone's doors and told them to leave.
The Orlando Police Department praised everyone for their hard work and the residents' cooperation during the incident. The suspect is now facing attempted homicide and aggravated assault with a firearm charges. There was no word on the woman's motivation for her alleged crimes.
Copyright 2023, ReliableNews.org