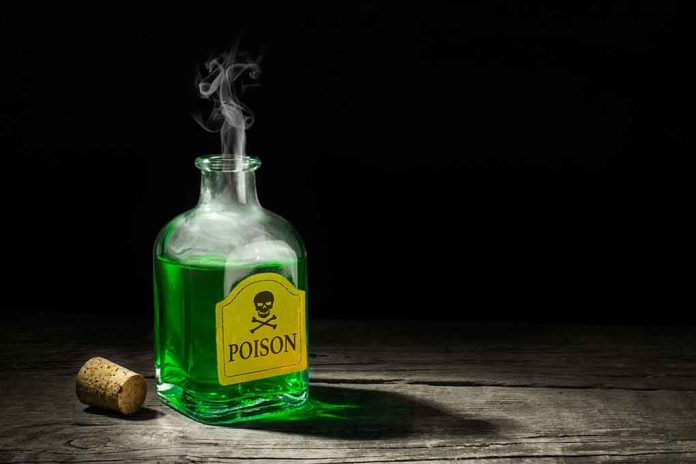 (ReliableNews.org) – In a tale that sounds more like a "Criminal Minds" episode than real life, Russian citizen Viktoria Nasyrova has allegedly left destruction in her wake. According to the New York Post, it all started in the fall of 2014, when a surveillance camera caught the woman driving with a seemingly incapacitated passenger in her rental vehicle through western Russia. The person in the car was her neighbor at the time, Alla Alekseenko, who police later found charred and buried in a nearby village. International authorities believe Nasyrova befriended her neighbor, killed her for money, and fled to New York. Now, police believe she attempted to strike again in the US.
Nasyrova's Fate
On January 30, the trial for Nasyrova started in New York, but the charges against her weren't for the murder of Alekseenko in Russia. Instead, she faced charges for the attempted murder of a friend right here in the States. According to Fox News, the prosecution laid out the scene from 2016 when the accused allegedly offered Olga Tsvyk some laced cheesecake in an attempt to kill her, steal her identity, and return to the motherland. Unfortunately for her, but fortunately for the woman, the victim survived to tell her story.
Tsvyk, an eyelash stylist who resembles the perpetrator, testified that Nasyrova called her to book an urgent appointment to touch up her eyelashes. When the suspect arrived, she offered the woman some cheesecake she had brought from a "famous bakery." After a few slices, she began to feel sick and went to lie down. Prosecutors allege the sweet treat was laced with Phenazepam — a depressant drug used in Russia. While the woman was incapacitated, Nasyrova allegedly staged the room to make it look like Tsvyk killed herself, stole her passport and cash, and intended to leave the country.
Assistant District Attorney Konstantinos Litourgis claims the Russian made one fatal mistake — leaving her DNA on the container of the very cheesecake she apparently tried to use as a murder weapon.
Other Accusations
If that's not enough for this disturbing and outrageous story, there are more accusations against the defendant. The New York Post reported that Nasyrova may have also drugged two men in Sheepshead Bay in order to steal money and jewelry. Police subsequently arrested her in 2017, charging her with grand larceny. According to the news source, she's been detained before for stealing and apparently once for fraud. Nadezda Ford, Alekseenko's daughter, stated the woman tried to use her boyfriend's death certificate to obtain an inheritance in Russia and created degrees and diplomas out of thin air.
If found guilty of the charges against her in New York, Nasyrova could spend up to 25 years behind bars.
Copyright 2023, ReliableNews.org