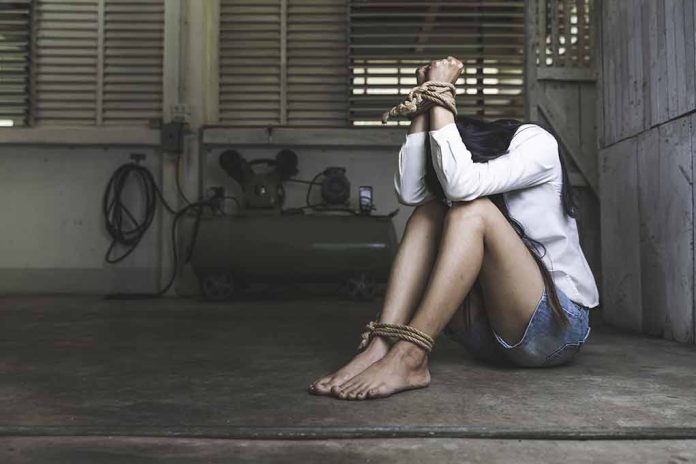 (ReliableNews.org) – According to Statistica, over 250,000 women, teens, and girls went missing in the United States in 2021 — and that number only reflects those reported to the authorities. There are plenty of people in the US and all over the world who don't have family or friends to note their absence, making them possible prime targets for those wishing to do them harm. Recently, police caught up with a perpetrator who allegedly zeroed in on kidnapping women fitting that category in a possible attempt to evade capture.
What Happened?
On August 2, the District of Oregon US Attorney's Office issued a press release stating that a federal grand jury had indicted 29-year-old Negasi Zuberi, charging him with interstate kidnapping and transporting the person over state lines to sexually assault her. The man, an Oregon resident, allegedly constructed a cell in his garage to hold a Seattle woman hostage. According to the report, Zuberi pretended to be a police officer, threatened the woman with a Taser, handcuffed and kidnapped her. He then reportedly took the victim back to Klamath Falls in Oregon, stopping only to sexually assault her.
The US Attorney's Office said once he had the woman in his garage, he left the immediate area, giving her an opening to escape. She banged on the door until it broke, stole a gun from the perpetrator's vehicle, and stopped a car passing by for help. The driver called the police, who arrived at the scene and entered the home, finding handwritten plans for building a terrifying dungeon underground. Officers caught up with Zuberi the next day in Reno, Nevada. After a brief standoff, police arrested the suspect, who was arraigned in court on July 26.
More Information
The FBI in Portland sent out a call to the public to see if there were any other victims out there whose experience may match the suspect's method of operation (MO). The announcement stated that Zuberi had several aliases, including Sakima, Justin Kouassi, and Justin Hyche. Agents believe he may have been active since 2016, and there could be victims across California, Oregon, Washington, Utah, Nevada, Colorado, Florida, New Jersey, New York, and Alabama. According to authorities, the suspect either pretends to be a police officer or drugs his victims in order to capture and assault them. He allegedly targets sex workers.
Zuberi is currently in custody in Nevada, awaiting transport back to Oregon. If found guilty, he could serve life in prison.
Copyright 2023, ReliableNews.org