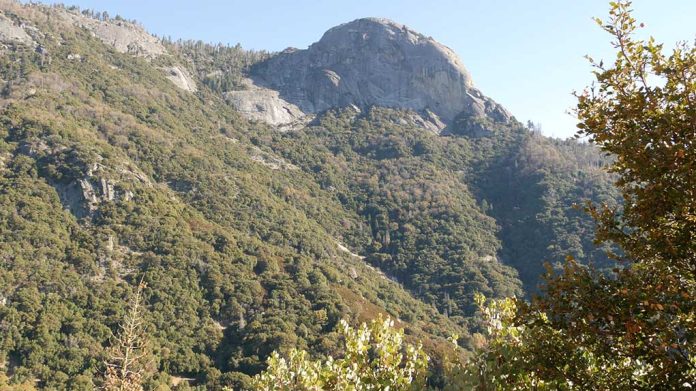 (ReliableNews.org) – Mt. Baldy, also known as Mt. San Antonio, is located between Los Angeles and San Bernardino, California. It's located in the San Gabriel Mountain range, and is the highest point in LA County. Multiple hiking trails lead to the top, which is over 10,000 feet high. Although the climb is a popular feat, the danger is very real. In fact, the Daily Mail reported that two people recently died trying to reach the peak.
On January 8, Crystal Paula Gonzalez was attempting to scale the natural structure when she slipped on some ice and fell 700 feet down from the Baldy Bowl trail — a route popular with tourists. The mother of four made a video of her final ascent, chronicling her adventure, which was posted to Facebook. She seemed excited to make the climb. Her final words in the video clip before dawn that day were, "It's go time!" while marking the fact that there would be lots of other hikers on the trail that day.
Although others on the mountain tried to help Gonzalez after she fell, by calling in emergency services, who sent a helicopter for rescue, the woman sadly died at the scene. Her daughter, Jasmine Rosado, said her mother was an "amazing" and lovely person who was known for taking "fearless hikes" to make the most out of life. The outdoors reportedly inspired her.
Family Honors 'Beautiful Hiking Queen' Who Documented Trip Before Sliding to Death on Mt. Baldy https://t.co/2BadsArDUy

— People (@people) January 12, 2023
The other person who recently saw a similar fate was 43-year-old Jarret Choi of Los Angeles. He was hiking on another trail called the Ice House Canyon at the end of December when he also fell. Sadly, the conditions on the mountain were such that emergency services couldn't get to him in time to save his life. It took authorities two days to find him.
Officials warn all adventurers to dress appropriately for the weather and look out for treacherous conditions.
Copyright 2023, ReliableNews.org