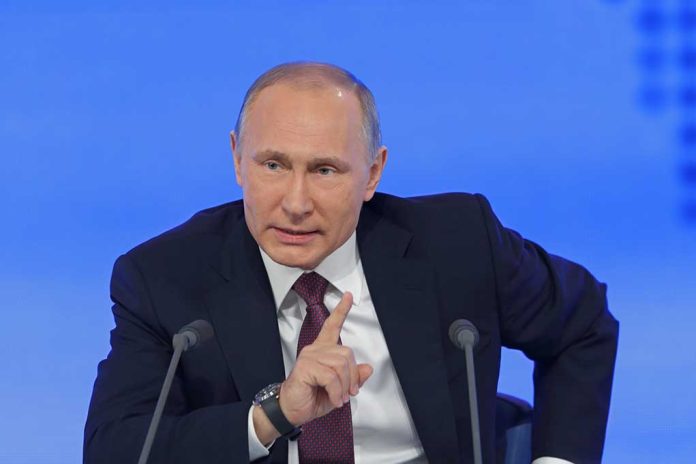 (ReliableNews.org) – When people think of war, perhaps the first thing they think of is the number who died during the conflict. That's certainly understandable, but there's a whole other destruction that may not come to mind — history. Bombs, missiles, or rockets exploding in and around structures that have been in existence for hundreds or thousands of years, like people, can never be replaced.
The devastation robs the present and future generations of a country from stepping into the past and, in some ways, erases the lives of those who passed long ago. When Russian President Vladimir Putin sent his troops in to invade Ukraine, it not only led to loss of life but continued to erase the sovereign nation's history as well.
Destruction and the Point
National Academy of Sciences of Ukraine Institute of Archaeology researcher Serhii Telizhenko recently spoke to Newsweek about the "catastrophic" losses of the country's heritage since the beginning of the war. He's one of the experts who has been powerlessly watching the destruction of Ukrainian artifacts and structures. While some have been damaged by the fighting, others have been simply stolen from homes and museums. Although perhaps intact, those items may never be recovered.
Another archaeological researcher who works out of Kyiv, Pavlo Shydlovskyi, said the destruction of Ukraine's history is no accident. The expert said Putin's intention is to take the land, rule over the people, and erase the country's separate identity and heritage so the region can not be differentiated from the motherland. According to him, when enough time goes by, future generations will have lost the memory of what it means to be Ukrainian — if Putin succeeds.
What Was Destroyed?
In April, the New York Post outlined some losses for the country. The war destroyed composer Pyotr Ilyich Tchaikovsky's home in Ukraine and completely shattered the historical area of Mariupol. A 135-year-old theater structure within the town is now gone. According to the source at the time, UNESCO reported Russia's invasion cost Ukraine at least 26 historical buildings, six museums, 31 religious places, and a library. Russia even damaged the Drobitsky Yar Holocaust memorial, which was a site dedicated to thousands of Jews who were murdered during World War II. It was among over 20 other cultural sites damaged in Kharkiv.
The Newsweek article revealed many other losses for Ukraine, including statues built by nomadic warriors centuries ago, historical collections from the Luhansk and Donetsk regions, archeological sites in several other areas, and museum collections and artifacts — all that could be gone forever.
Telizhenko told the outlet that archaeologists are monitoring some losses using images from satellites and other sources, but they can't stop the damage. All they can do is watch and keep track of the destruction of a proud country with a strong heritage.
Copyright 2023, ReliableNews.org