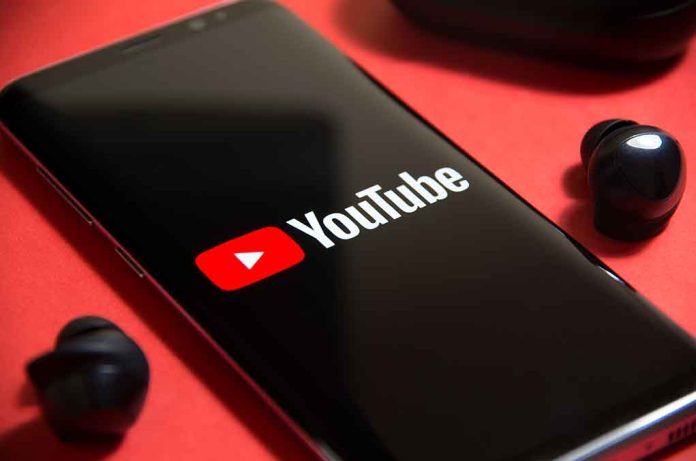 (ReliableNews.org) – Pranks on strangers are common among YouTube stars. They put buckets on people's heads, place carts in the beds of pickup trucks, and whatever else they think might get views. Recently, a YouTuber was filming a practical joke for his page when things went very, very wrong.
On Sunday, April 2, YouTube creator Tanner Cook was inside the Dulles Town Center's food court filming content for his channel. The 21-year-old was reportedly filming a bit where he used Google's translate feature when things went wrong. His father, Jeremy Cook, told a local Fox News affiliate that someone became offended and shot his child in the abdomen.
The Loudoun County Sheriff's Office identified the alleged shooter as Alan Colie, a 31-year-old. Witnesses claimed he made a phone call after the shooting and while he waited for police to respond. He was taken into custody, and it was caught on video by others at the mall.
A witness told the local news that they were going to work when they heard a loud noise. Suddenly people in the mall began running and trying to get out.
The moment police apprehended shooting Suspect at Dulles Town Center today pic.twitter.com/shv0cjQm8k

— VAhiphopandnews (@VAhiphopandnewz) April 2, 2023
First responders transported Cook to a local hospital, where he was in stable condition after the shooting. Colie was being held in jail without bond on several felonies, including discharging a firearm inside a building.
Jeremy Cook said his son moved to Virginia a short while ago to pursue his career as a YouTube star. His channel, Classified Goons, has more than 41,000 subscribers. The father said the suspect was mad about the prank when he shot his son. "It's too bad people today seem to take getting offended too far," he said.
Three other people were reportedly hurt in the incident, but none of them had to be transported to the hospital for treatment.
Copyright 2023, ReliableNews.org