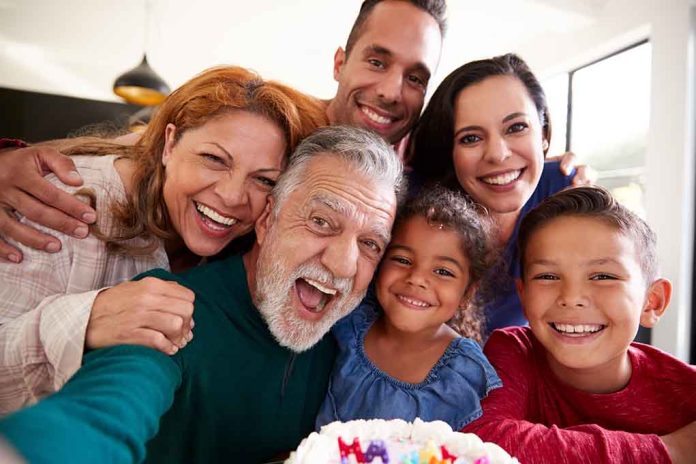 Grandparents: You May Be Eligible For TANF Assistance!
(ReliableNews.org) – Temporary Assistance for Needy Families (TANF) is a benefit available to families or grandparents that care for extended family members. Aunts, uncles, and other family members can be included in this type of support. Like any federal program, TANF is available throughout the United States government, but it varies from state to state because states ultimately decide who receives financial assistance or public benefits.
What Are Family TANF Grants?
Family TANF grants are subject to eligibility based on your state's income requirements. This type of TANF grant helps with family needs, such as rent and utilities, but is still provided when a growing family removes one or more children from their family. TANF grants are there until you can receive other aid like SNAP, so the federal government usually only provides 60 months of TANF. Family TANF grants are typically awarded to families with working adults.
Extended families, including adults over age 60 and parents who are the primary caregivers, may have exceptions to TANF.
What Are Child-Only TANF Grants?
TANF assistance for children covers only the needs of children. This program looks at the child's income, including child support payments, Supplemental Security Insurance (SSI), or limited wages if the teen works. Many parents can only get TANF funds for their children because many children have little or no income. These types of grants are less critical than others and usually only cover part of the cost of having a child but help with the costs.
TANF child assistance is about $8 per day for each child. Also, some states may contribute more or less to TANF, and the second child (third, fourth, etc.) gets less money than the first child. Usually, only the first child receives the total amount of TANF funds.
How Does TANF Help Children in Grandfamilies?
TANF helps grandparents in several ways, including providing monthly income to meet the needs of the grandparent's family. Specifically, TANF is designed to help raise children financially. TANF can also help pay for short-term situations, such as the need to pay the electric bill in a household without income, transportation for children to the hospital, or valuables such as cribs, booster seats, and emergency clothing. TANF is often a first-line form of assistance, providing financial support. At the same time, older families wait for decisions on programs like the Supplemental Nutrition Assistance Program (SNAP, also known as food stamps) or Medicaid, which can provide additional assistance and medical benefits.
Extended family caregivers often care for children on a short-term or emergency basis and are unaware of TANF or other financial assistance available to them. TANF is an excellent place to start; older families should apply for TANF through a social worker. Two types of TANF grants are designed to cover many needy children. This includes gifts for children and family gifts. This can help clarify whether older families can use TANF to cover expenses that benefit the whole family, such as mortgage payments.
Perceived TANF Risks
Families with children on TANF must waive their child support rights to the state, meaning that child support collected on behalf of the child goes to the state instead of the family. However, "good reason" exemptions are typically offered, so if you can show that a child is subject to violence, you may be exempt from this rule. Each state has the right to grant this type of exemption.
If you have found yourself suddenly caring for a family member, contact your social worker immediately to start TANF. This support is there to help you once your family is settled.
Copyright 2022, ReliableNews.org