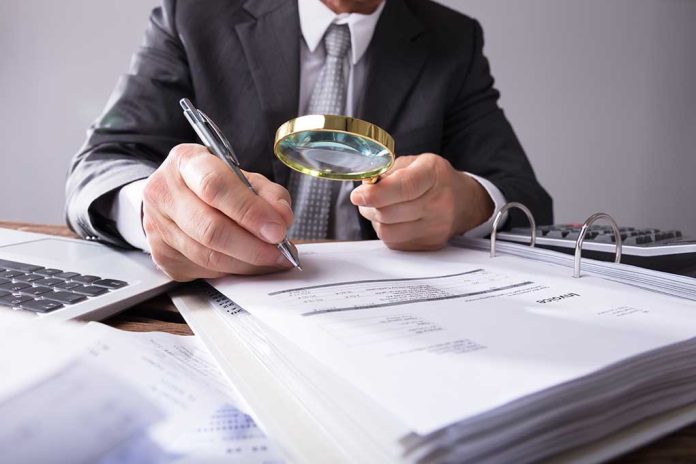 (ReliableNews.org) – Police in Scott County, Minneapolis, arrested Terrance Dwayne Winborn for driving while intoxicated on August 27, 2020, after stopping him as he was leaving a casino. The charges against him were later dropped, but that arrest changed the trajectory of his life. Now, he's been awarded millions of dollars as a result.
On October 4, Winborn's attorneys held a press conference announcing they'd agreed to a $12.2 million settlement from Scott County. The county commissioners unanimously agreed to the settlement, which will be paid by its insurer, the Minnesota Counties Intergovernmental Trust. In return, the plaintiff has agreed to drop his lawsuit and release them from his claims.
After Winborn's arrest in 2020, he contracted a bacterial infection while in jail. His health deteriorated rapidly while he was in custody. Court documents say he had swollen limbs, severe pain, and vomited multiple times. Notes from the jail showed he had difficulty telling them his name and the date. Winborn also had a hard time responding to stimuli. Despite the issues, the nursing staff at the jail gave him minimal care.
Attorney Katie Bennett said the jail's "deliberate indifference allowed the bacterial infection to run rampant [in] his body," and he suffered severe consequences. A day after his arrest, he was taken to the hospital, where he remained for 122 days. During that time, he suffered a heart attack, stroke, skin lesions, and both of his hands were amputated.
The jail then failed to report the case to the Minnesota Department of Corrections within 10 days as required by law. Nearly 40 hours of video footage from his time in jail was subsequently deleted. Although the county agreed to the settlement, it did not publicly take accountability for Winborn's medical problems when it released a statement notifying the public.
The Star Tribune reported that Winborn said, "I'd rather have my hands than anything," during the press conference about the settlement.
Copyright 2023, ReliableNews.org