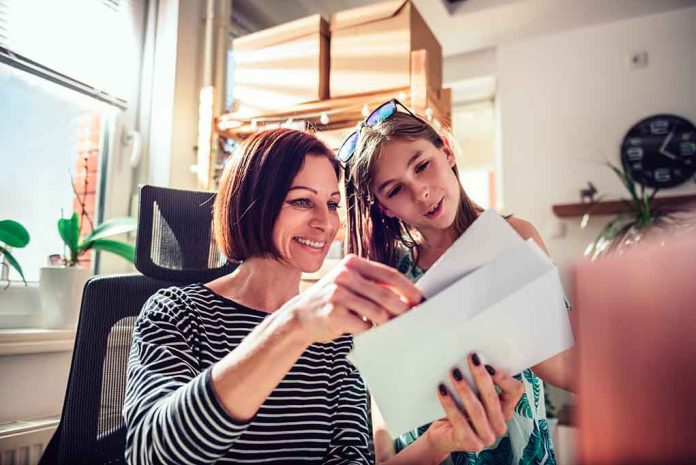 (ReliableNews.org) – Life comes at you fast, and it can be easy to miss something. But what if the thing you were missing … was money? Everyone can use a little cash infusion these days, and leaving money on the table is a mistake you don't want to make! Yet, that's something over 10% of Americans are doing every single day! Are you one of them?
See, many people don't realize there are unclaimed funds that belong to them. Sounds too good to be true? According to the National Association of Unclaimed Property Administrators, or NAUPA, about one in 10 people have money they can rightfully claim.
Usually, those funds are held by state governments and treasuries. They allow anyone to check if they are missing out on assets they may not know about through a trusted government site.
Why Is There Unclaimed Money?
It's not exactly free money. It's more like forgotten money. It's assets that came from a source you may have overlooked or forgotten about, but rightfully belong to you. That means there's a variety of unclaimed funds out there to look for!
This can include:
Annuities;
Certificates of deposit;
Checking accounts;
Savings accounts;
Contents of safe deposit boxes;
Customer overpayments;
Insurance payments;
Insurance refunds;
Mineral royalty payments;
Refunds;
Stocks;
Traveler's checks;
Trust distributions;
Uncashed dividends;
Uncashed payroll checks;
In some states only, unredeemed money orders or gift certificates, and
Utility Security Deposits.
How Can You Find Unclaimed Money?
This all sounds great, but how do you know if there are unclaimed funds waiting for you?
Each state has its own process to track down missing funds, but typically, you will go to the website for your state's treasury department. You can also check public data sources, outreach events, and national searches.
Be aware that tracking down your funds will mean providing your personal details.
Ultimately, it can be an annoying chore to track down any missing funds, so you may want to make sure it's a process that you only have to do once. But following these three tips will help keep your funds in your pocket, instead of going missing!
Tip One: Keep Accounts Alive
Keeping your accounts live and up to date means maintaining account activity. This is important for bank accounts, including checking and savings accounts, and certificates of deposit. It can be as simple as making deposits and withdrawals!
Any activity to keep the account active works. This eliminates the risk of your account being labeled inactive, which can lead to your funds becoming unclaimed.
Tip Two: Keep Your Information Up-to-Date
If you change your name or address, it can be a real pain to update every business you work with. But it's an important task, and one you cannot skip with any financial institution, or current or former employers. If your company sends something to the wrong address or recipient, those funds become unclaimed.
Tip Three: Maintain Your Records
You must maintain accurate records for all your transactions, including money, checks, or any other type of asset. Financial institutions also have to keep up-to-date records, but sometimes people make mistakes – and ultimately, you're the one held responsible for your own account. Keeping impeccable records can help prevent losing money!
The bottom line: Many Americans do not realize there is money out there that belongs to them. It isn't hard to track down unclaimed funds, but it can become a bit of a chore that you don't want to do more than once. Check out your state treasury website – and go get what's yours!
Copyright 2022, ReliableNews.org