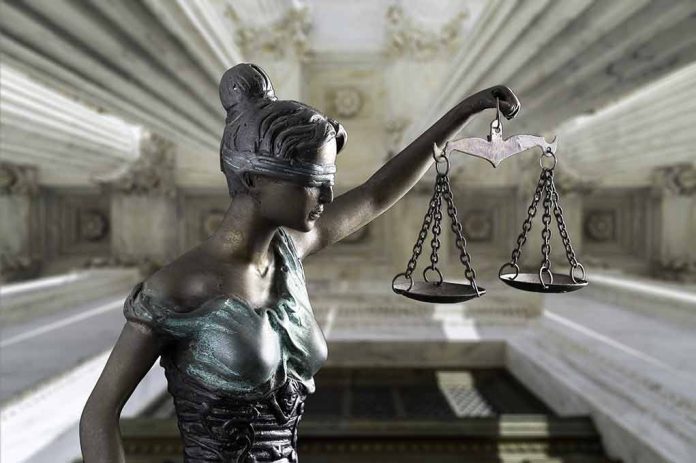 (ReliableNews.org) – In April 2022, the Department of Justice announced it was submitting a rule to regulate ghost guns, so they would be subject to the same rules as other firearms. Ghost guns are weapons assembled by the purchaser, who can skirt background checks and other safety measures by purchasing kits online and building an untraceable gun themselves. The gun parts don't have any identifying numbers, making them impossible to track.
NPR reported that in 2021, police recovered about 20,000 ghost guns — a 10x increase since 2016. The DOJ rule essentially roped those weapons in with all other guns for regulation purposes. The change was challenged in court, making its way to the Supreme Court — twice. Both times, SCOTUS backed the Biden Administration.
What Did the Supreme Court Say?
On October 16, the SCOTUS justices voted 5 to 4 in favor of allowing the ghost gun regulations to go into effect while the issue makes its way through the court system. All three liberal justices voted to uphold the measure, and two conservative justices joined them in their efforts — Justices John Roberts and Amy Coney Barrett. None of them elaborated on their reasoning for the ruling, but it marks the second time this issue arrived at the Supreme Court's doorstep.
In August, SCOTUS ruled on the same measure — again 5 to 4 — to reinstate the ghost gun regulation after the 5th Circuit Court of Appeals in New Orleans put it on hold. None of the justices provided an explanation for their ruling at that time either. It was reintroduced to the highest court in the land again because US District Judge Reed O'Connor of Texas ignored SCOTUS' previous ruling and blocked the regulation for two manufacturers, Blackhawk Manufacturing Group and Defense Distributed, who supply gun kits to consumers. The Biden Administration informed the Supreme Court of the issue, prompting the justices to reiterate their position, leaving the regulation in place.
Now What?
The Supreme Court ruling doesn't mean the ghost gun regulation will permanently stay in place, only that the administration can enforce the rule while the issue makes its way through the judicial system. In fact, the lower court still has to make a ruling on the original case brought by some gun manufacturers. Depending on the outcome, there is a possibility the issue will once again make its way to SCOTUS. For now, the Bureau of Alcohol, Tobacco, Firearms, and Explosives can continue implementing the administration's regulation on untraceable weapons.
Copyright 2023, ReliableNews.org